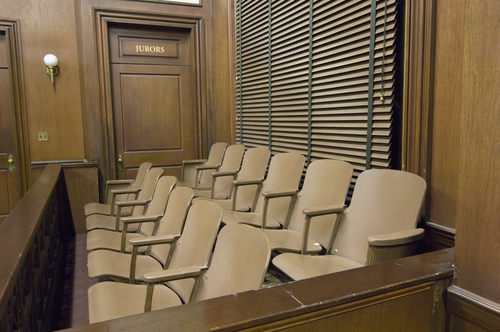 A prosecutor, summing up the case Monday against a Palmdale resident charged in the torture-murder of his girlfriend's 8-year-old son, called the defendant an "evil" man who "liked torturing" the youngster.
"This Was Intentional Murder By Torture"
Deputy District Attorney Jonathan Hatami began his closing argument by showing a photo of Gabriel Fernandez' battered body lying on an autopsy table — covered in head-to-toe injuries — as evidence of defendant Isauro Aguirre's intent to kill the boy.
"You can't believe a person in our society would intentionally murder a child," Hatami said, comparing the abuse to that suffered by a prisoner of war.
"Believe it, because it happened. This was intentional murder by torture," he told the jury. "Do not go back in the jury room and make excuses for the defendant … this had nothing to do with drugs … this had nothing to do with mental health issues."
Mother Of The Child To Be Tried Separately
Aguirre, 37, who worked as a security guard, is charged with murder, along with a special circumstance allegation of murder involving the infliction of torture.
Prosecutors are seeking the death penalty against Aguirre and his girlfriend, Pearl Sinthia Fernandez, 34, who will be tried separately for her son's May 2013 killing.
Hatami said Gabriel was systematically tortured for months.
"There Is Evil In This Room"
"He was being starved and punched and kicked and abused and beaten … he was belittled, bullied and called gay. His teeth were knocked out," Hatami said. "He was tied up every night in a box … Gabriel was dying."
The prosecutor said Aguirre is one of a small group of people who are "just bad … There is evil in this room, and it is right over there."
He painted a picture of Aguirre sleeping in a comfortable bed night after night while, in the same room, Gabriel was bound and gagged inside a small cabinet with a "sock in his mouth, a shoelace (tying) up his hands, a bandanna over his face" and his ankles handcuffed.
Punched And Kicked Gabriel
"To force a child to eat cat litter and cat feces, more than once, how does somebody do that?" Hatami asked.
After the 6 foot, 2 inch, 270-pound defendant allegedly punched and kicked Gabriel hard enough to dent the walls of the family's apartment and leave the 8-year-old unconscious, Aguirre and the boy's mother hid some of the child's bloody clothing and moved a picture to cover up one of the biggest indentations before calling 911, according to the prosecutor.
"There's no evidence that he was going to save Gabriel," Hatami said, telling jurors that the defenant lied to the 911 dispatcher and paramedics who arrived on the scene.
"Unspeakable Acts Of Abuse"
The defense was scheduled to present a closing argument Monday afternoon.
One of Aguirre's attorneys, John Alan, acknowledged during his opening statement last month that his client committed "unspeakable acts of abuse" against the boy before "exploding into a rage of anger." But the defense contends that Aguirre never meant to kill the child.
Hatami sought to undercut that claim, telling jurors in his summation of the case that Aguirre hated the boy. The couple only took him from his maternal grandparents so that they could collect welfare payments for his care, the prosecutor said.
"The Defendant Actually Liked Torturing Gabriel"
"Gabriel was a gentler boy, a sweeter boy (than his brother) and the defendant hated him because of that … he believed Gabriel was gay," Hatami said. "This stressful situation and rage thing is a lie … because it's not supported by the evidence. The defendant actually liked torturing Gabriel. He got off on it … he is a murderer and he is a torturer."
Hatami recalled testimony about a medical excuse to explain Gabriel's absence from school, which was allegedly forged by Aguirre and Fernandez. The prosecutor said that documentation, along with the couple later telling the school that the boy had moved to Texas, was evidence of their sophistication and premeditation.
Prosecutor Argues That There Was Premeditation
He said text messages between the pair in the month the boy was beaten to death included one from Aguirre telling Fernandez: "stop giving him atencion (sic) … I told u I'll handle him." Two days later, according to Hatami, Aguirre sent a text saying he was "looking at murder cases."
Hatami showed jurors an earlier picture of Gabriel, sitting next to his brother with a big smile on his face.
"The defendant took everything from him," the prosecutors told jurors, urging them to "Hold him responsible. It ends here. It ends now."
Forced To Eat Cat Feces, Shot, Locked In A Cabinet
During the trial, jurors heard testimony from two of the boy's siblings, with his 16-year-old brother telling jurors that the boy was forced to eat cat litter and cat feces and was repeatedly beaten in the months leading up to his death.
The boy's sister testified that Aguirre shot her youngest brother with a BB gun and put him in a cabinet that had handcuffs attached to it so he couldn't get out.
Grandparents Raised The Boy For Years
The boy's maternal grandfather described him as "like a son" and said he and his wife had practically raised the tot before his daughter and Aguirre took the child to live with them. Robert Fernandez cried as he recalled promising the boy that he could come home and live with his grandparents after an investigation by the county Department of Children and Family Services was completed.
"Was he loved?" Deputy District Attorney Jonathan Hatami asked.
"Always," the boy's grandfather responded.
Teacher Made Desperate Calls To Social Workers
The boy's first-grade teacher, Jennifer Garcia, told jurors that she called authorities to report his account that he was being hit months before his death and continued to call social workers at various times throughout the school year about the boy, saying it was more calls than she had ever made in her career.
Garcia testified that she stopped sending home notes about behavioral concerns because she was concerned that they were causing the youngster to get injured. She also said she noticed that he had "various bruises in different stages of healing" when he returned from being absent from school.
Nurse Says Gabriel's Injuries Were "Worse Than Any Horror Movie"
Jurors also heard emotional testimony from a registered nurse who saw the boy on May 22, 2013, after he was brought by paramedics to Antelope Valley Hospital's emergency room. Christine Estes described the boy's body as "lifeless" with "bruising from head to toe," saying it was "literally worse than any horror movie I've seen."
During the defense's portion of the case, jurors saw portions of a videotaped interview in which Aguirre was crying as he was being interviewed by a Los Angeles County sheriff's detective and saying that he wanted to go see the boy.
Gabriel Declared Brain Dead
Los Angeles County Fire Department personnel were called to the family's home in the 200 block of East Avenue Q-10 in response to a call that Gabriel was not breathing. He was declared brain dead that day, then taken off life support two days later.
Aguirre and the boy's mother have remained jailed without bail since being charged in May 2013 with the boy's death. The two were subsequently indicted by a Los Angeles County grand jury.
Social Workers Charged
Two former Los Angeles County social workers — Stefanie Rodriguez and Patricia Clement — and supervisors Kevin Bom and Gregory Merritt were charged last year with one felony count each of child abuse and falsifying public records in connection with the case.
Summary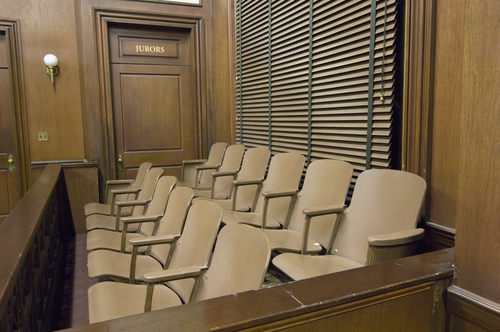 Article Name
Closing Arguments In Case Against Man Accused Of Torture-Murder Of 8-Year-Old Boy
Description
A prosecutor, summing up the case Monday against a Palmdale resident charged in the torture-murder of his girlfriend's 8-year-old son, called the defendant an "evil" man who "liked torturing" the youngster.
Author
City News Service. Photo By: bikeriderlondon