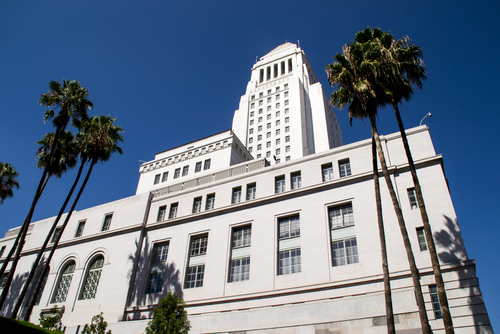 Today's meeting of the Los Angeles City Council's Arts, Parks, and River Committee has routine items up for discussion but — with a group of artists planning to deliver poems based on the agenda — the public comment period should prove to be anything but routine.
Members of the Melrose Poetry Bureau plan to deliver a slam poetry
session as "an offering, a performance, a voicing project — an act of public
participation," the group said.
"City Council meetings are notoriously boring, full of wonky policy and
devoid of emotion," the group said in explaining the purpose of the public
poems. "Melrose Poetry Bureau is working on injecting a little life, creating
something beautiful and fun to watch from the agenda that can be an active part
of community informing policy. Artists are natural storytellers, and public
comment is open to anyone."
The meeting is scheduled to being at 11 a.m. in room 1010 at Los Angeles
City Hall.
City News Service.
Photo by: Eddie_J._Rodriquez