Saying the National Rife Association is one of the biggest roadblocks to gun safety reform, a Los Angeles city councilman introduced a motion Friday...
The statue of Cal State's mascot Prospector Pete will soon be removed in order to decouple the university from California's gold rush and its...
Seven-time Grammy-winning country singer Carrie Underwood received a star on the Hollywood Walk of Fame Thursday, six days after the release of her latest...
Los Angeles Mayor Eric Garcetti nominated Eileen M. Decker to the Board of Police Commissioners Thursday to succeed Commission Vice President Matt Johnson, who...
Los Angeles City Attorney Mike Feuer, the Children's Institute and the Los Angeles Police Department announced Thursday the formation of the Reach Team, which...
A Downey man who operates second-hand clothing stores across the Los Angeles area pleaded guilty Friday to failing to report $3.7 million in corporate...
A former fugitive who was on the FBI's Ten Most Wanted list was sentenced Friday to 75 years to life in state prison for...
On the third anniversary of the victim's death, a 25-year-old man was sentenced Friday to life in prison without the possibility of parole for...
Orange County District Attorney Tony Rackauckas said Friday his office has received about 50 phone calls leading to more than 12 credible leads to...
Two young men, including former Long Beach Polytechnic High School and would-be University of Oregon wide receiver Jalen Hall, were scheduled to be arraigned...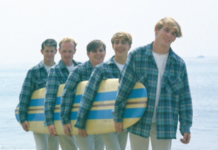 This week catch The Beach Boys at the LA County Fair, Blood Orange at the Greek Theater and goth rockers Gene Loves Jezebel (Jay...
Two documentaries-- one about Trump by Michael Moore (Farenheit 11/9) and the other about late comedian Gilda Radner (Love Gilda)-- join the lineup of...
Burt Reynolds was cremated shortly after his death on Sept. 6 at age 82 and his family is considering scattering his ashes at sea,...
Two-time Golden Globe nominee Jack Black received a star on the Hollywood Walk of Fame Tuesday, three days before the release of his latest...
The Hollywood Bowl announced Tuesday that it will continue street closures of Camrose Drive and Milner Road off Highland Avenue during large show nights...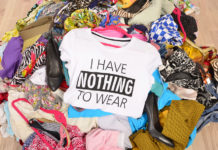 I work at a Southern California-based styling firm where we have access to the hottest new fashion looks and products. It surprises people when...
Mimi Tamrat brings over 30 years of top, diversified early childhood experience to her role as Director of Early Childhood Education at Stratford's new...
Deborah Rohm Young, PhD, MBA, Director of Behavioral Research at Kaiser Permanente Department of Research & Evaluation recently released a report showing that physical...
What do you think - are these snakes fighting or mating? The answer is they are fighting one another in a ritual that commonly...
From Buzzfeed to Yahoo!, Los Angeles is home to more than 500 tech companies, which are rapidly reshaping our city into a technology epicenter. Angeleno...
Serving West Los Angeles, Santa Monica, and Long Beach
Events Calendar
SUBMIT A CALENDAR EVENTIT'S FREE!
September 13 @ 1:00 pm
-
October 18 @ 3:30 pm
September 14 @ 8:00 pm
-
October 6 @ 10:00 pm
September 15 @ 8:00 pm
-
October 7 @ 10:00 pm
September 16 @ 3:00 pm
-
September 30 @ 5:00 pm
September 21 @ 8:00 pm
-
10:00 pm
Mel's Drive-In is associated with many things: 1950s Googie architecture, classic West Coast diner cuisine, George Lucas's 1973 film "American Graffiti." Add Route 66...
Monty's (named after an adorable schnoodle) menu is very similar to that of In-N-Out's – very traditional. You have the option of a single...
A former Los Angeles Unified personnel director denied Monday that she told a potential successor in 2011 that his chances of getting the position...
McGaugh Elementary School principal Roni Burns-Ellis finds herself under scrutiny Thursday -- not all of it positive -- over a Facebook post condemning Nike...