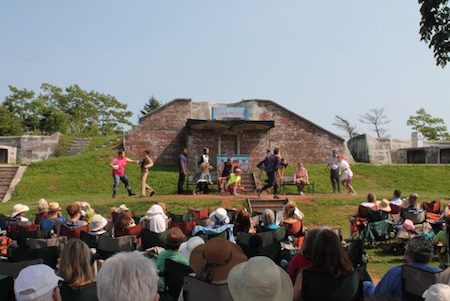 Shakespeare by the Sea presents The Taming of the Shrew as one of two offerings in its 20th Anniversary season. From their first meeting, sparks fly between Kate and Petruchio and the ultimate battle of the sexes ensues. Â Filled with timeless witticism, zany mayhem and enduring heart, these lovers leave us wondering just who is taming who?
For audiences seeking quality, family entertainment, Shakespeare by the Sea's free performances can't be beat. Pack a picnic, a blanket and beach chair, gather loved ones, and settle in under the stars for a night of classic entertainment. The tales are timeless, the admission ticketless, and the experience priceless.
ADMISSION IS FREE
(donations gratefully accepted)
310-217-7596
We may be coming to a park near you! Check our website for complete schedule of locations and show times.