We all know stress is not good for you or anyone else for that matter. But what if you could use it for your benefit? What if stress were your friend? If you could harness the energy that comes from the nervous knot in your stomach, you might be able to use it to your advantage when the competition heats up and you need that extra push towards achieving your goal. It's not enough to look your best on an interview but being on your toes with a little self-directed stress might just do the trick.  When you are fighting your best battle to compete in this job market, using stress may actually help you push towards your goals a bit faster.
Here are a few tips on how to use stress for success:
Biting Your Nails is a Good Thing? Worry for the sake of worry really is a waste of your time. Whether you bite your nails, pull your hair or have developed any other weird habits, make sure you use your worry in a productive way. Worry can be used to calculate your next move so when you do find yourself worrying, have an end result that is productive other than stubby finger nails.
Visit greenlightjobs.com
Follow us on Twitter http://twitter.com/lisakayeglj
Follow greenlightjobs on Twitter http://twitter.com/greenlightjobs
And, on LinkedIn http://www.linkedin.com/pub/2/abb/50
About Lisa Kaye…
Lisa Kaye has worked as a senior human resource leader for top companies in the digital media, e-commerce, broadcast and cable television, animation, and live entertainment space. Having successfully launched a niche media and entertainment industry job board and career site at http://www.greenlightjobs.com in 2001, Kaye has entered into a number of strategic affiliate partnerships with Yahoo HotJobs, Indeed.com, SimplyHired, Animation Magazine, Creative Talent Network, AWN and others. As an entrepreneur and a business professional, Kaye consults with leading media companies from start-up or as they undergo reorganizations and management restructuring. Some of her clients include OWN, The Oprah Winfrey Network, Guitar Center, SBE, LLC., Ticketmaster, Live Nation, House of Blues, Championship Gaming, Stone Canyon Entertainment, G4 Media, Teletech, Pure Management Group, Disney/ABC and Pixar. Kaye has acted as interim Chief HR Advisor both for both public and private companies, helping business leaders with issues around corporate restructuring, realignment, staffing with an emphasis on start-up ventures as well as streamlining organizational efficiencies to reduce costs.
Summary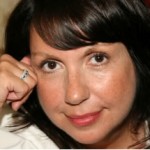 Article Name
Stress for success: your job search under attack
Author
Description
We all know stress is not good for you or anyone else for that matter. But what if you could use it for your benefit?