LOS ANGELES (CNS) - Former rap mogul Marion "Suge" Knight is being treated for health ailments in a jail infirmary, it was reported today.
The Los Angeles Times reported that Knight, who has been charged with separate cases of murder and robbery, was transferred to the infirmary after an initial appearance Monday before Los Angeles Superior Court Judge James Brandlin.
Knight told Brandlin he had lost about 35 pounds since being jailed for his fatal hit-and-run collision with two men, that he was "100 per cent blind" in one eye, and had about 15 per cent vision in the other.
Knight also told the judge, who was trying to address his attorneys, David Kenner and Brett Greenfield, that he had fired them.
Knight was in court to have his cases, which were being heard separately at the Compton and Airport courthouses, transferred to one judge in downtown Los Angeles.
Brandlin transferred the cases to Los Angeles Superior Court Judge Ronald Coen, citing "ease of staffing and security".
But before Coen could convene a separate hearing in another courtroom, he announced that Knight had been taken to hospital.
Deputies at the Los Angeles County Sheriff's Department Information Bureau said late Monday night that Knight remained in custody.
"Whatever medical attention he needs, he's receiving here," Deputy Kelvin Moody said.
In Knight's absence, Coen scheduled a discovery hearing for March 9, and bail-review hearing for March 20.
Outside the courtroom, Kenner declined to comment on whether he would be representing Knight next Monday.
Knight is charged with one count each of murder and attempted murder, and two counts of hit-and-run for allegedly running down two men in Compton on Jan. 29, killing one and injuring the other following an argument.
In a separate case, he is also accused, along with comedian Micah "Katt" Williams, of stealing a camera from a paparazzo in Beverly Hills on Sept. 5. A preliminary hearing date is scheduled to be set on April 8 in that case.
Knight served five years in prison for assault and federal weapons violations and, after his release in 2001, spent another 10 months behind bars for violating parole by hitting a Hollywood nightclub valet.
Summary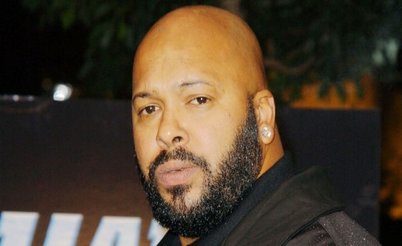 Article Name
Suge Knight transfers to jail infirmary, fires lawyers
Author
Description
Former rap mogul Marion ``Suge'' Knight is being treated for health ailments in a jail infirmary, it was reported today.