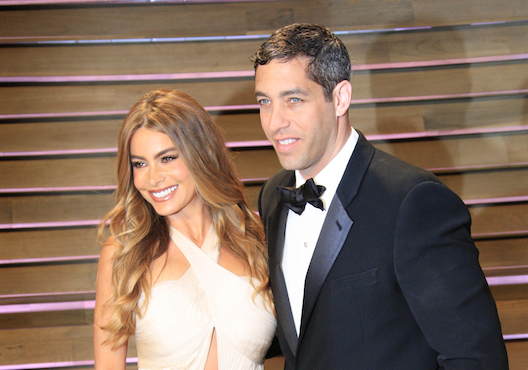 Sofia Vergara says in new court papers that she was "devastated" to find out that her former fiance, Nick Loeb, set up a trust in 2016 in which he calls two frozen pre-embryos she produced during in vitro fertilization his "children."
Sofia Vergara Says Neither Has The Right To Act "Unilaterally"
In documents filed Wednesday in opposition to Loeb's motion to dismiss her lawsuit, Vergara says in a sworn statement that she and her ex-beau reached an agreement in November 2013 concerning the pre-embryos that she believes he has broken.
"When we signed that contract, I understood that we were both agreeing that neither of us could unilaterally act to use or obtain full custody … without the express consent of the other," Vergara says.
Vergara Wants To Stop Him From Using Frozen Pre-Embryos
Vergara's suit was filed Feb. 14 in Los Angeles Superior Court. Vergara wants the 42-year-old Loeb stopped from using the frozen pre-embryos that they created at the ART Reproductive Center in Beverly Hills unless he first obtains her permission.
Vergara, 45, seeks a court order declaring that any attempts by Loeb to bring the pre-embryos to term is a breach of their original contract.
Together From 2010-2014
Vergara says she and Loeb were romantically involved from January 2010 until May 2014. She says that in February 2013, she agreed to IVF treatments so they could have children together, even though she had one son from a previous relationship and "did not feel strongly about having more children."
Relationship Ended On "Very Hostile Terms"
The first attempt to have children failed when the surrogate mother, a friend of Vergara's, did not get pregnant, she says. She said she underwent a second round of treatments in November 2013 that resulted in two viable pre- embryos, but their relationship ended shortly after that "on very hostile terms," she said.
Loeb Asked For Full Custody Of Embryos
After Vergara and Loeb broke up, Loeb asked if he could have full custody of the pre-embryos, according to Vergara.
"However, I did not want Nick to be able to bring them to term without my involvement, so I refused," she said.
Attempt To "Embarrass And Harass Me Publicly"
Vergara says she believes that a lawsuit Loeb subsequently filed against her was an attempt to "embarrass and harass me publicly about this very private and sensitive issue."
Loeb dropped the lawsuit last December.
Loeb Establishes Trust For His "Children"
Vergara further says she was "devastated" to learn Loeb established a trust last November that refers to the pre-embryos as Loeb's "children," calling it a "clear indication that he believes he has the right to use the pre-embryos unilaterally."
Vergara would not have agreed to the IVF treatments with Loeb had she known he did not intend to keep his promises, she says.
"I now believe that Nick never intended to abide by the obligations in the contract," she says.
Loeb's Lawyers Want A Judge To Dismiss Claims
But in their court papers, Loeb's lawyers want a judge to dismiss Vergara's causes of action for declaratory relief, injunctive relief, breach of contract, fraud and that she relied to her detriment on his promises. The lawyers state that the claims are barred on technical grounds under what is known as the Code of Civil Procedure's compulsory cross-claims statute, meaning she should have brought those allegations in the previous lawsuit Loeb filed against her.
Hearing Scheduled For September 26
"The purpose of this law is to prevent piecemeal litigation," Loeb's attorneys state in their court papers. Loeb's claims in his lawsuit and those of Vergara in her complaint are "nearly identical," the suit states.
Some of the claims also are barred by a privilege that allows Loeb to take certain actions in the pursuit of litigation, according to his lawyers' court papers.
Vergara has an adult son, Manolo. She married actor Joe Manganiello in November 2015.
A hearing on Loeb's dismissal motion is scheduled Sept. 26.
Summary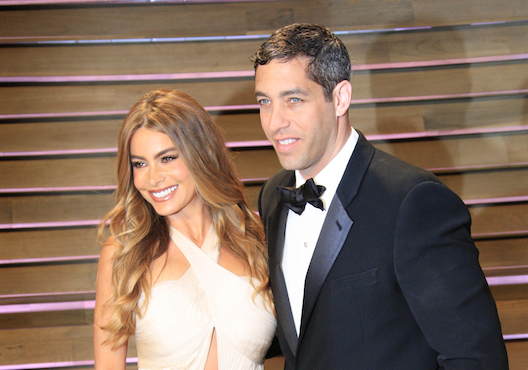 Article Name
Sofia Vergara "Devastated" To Learn Ex-Fiance Set Up Trust for Frozen Pre-Embryos
Description
Sofia Vergara says in new court papers that she was "devastated" to find out that her former fiance, Nick Loeb, set up a trust in 2016 in which he calls two frozen pre-embryos she produced during in vitro fertilization his "children."
Author
City News Service. Photo By: DFree