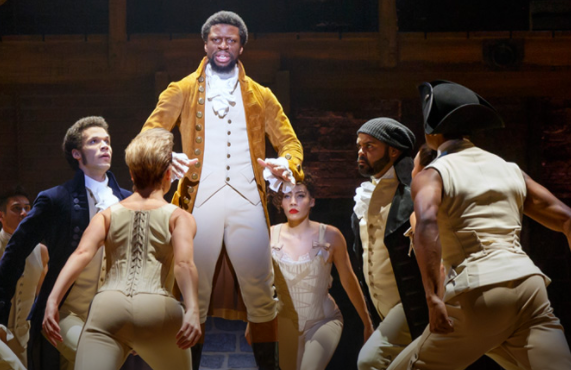 I had the pleasure of recently experiencing not one but two NY icons done L.A. style. The first is the Broadway-Tony-award-record-breaking-smash-hit-musical Hamilton, which I was fortunate to see way back in October 2015. The second is the restaurant Jean-Georges, which the hubby and I have enjoyed on numerous occasions in NY and thus selected the new LA (Beverly Hills) outpost for our 31st anniversary dinner. So, how did the west coast versions fare?
Hamilton, Los Angeles
It didn't come as a surprise that Hamilton-LA is as terrific as the original. Creator Lin-Manual Miranda as well as others responsible for the show were all present for opening night at the Pantages. Given Miranda's well-known creative integrity, it follows that this cast, while providing their unique signatures, are marvelous. In particular, Michael Luwoye as Hamilton and Rory O'Malley as King George are stand-outs.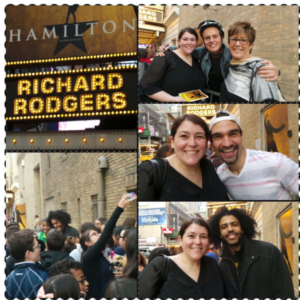 It was a joy experiencing the show with the hubby and son, for whom this was their first time. The daughter and I have now seen it three times (twice in LA). The takeaway is what an incredible service Miranda has done to generate so much interest in the story of our country's founding. The audience was completely silent save for regular raucous cheering at the end of each number; i.e., so totally captivated not a single "shhhh" was necessary! That says a lot. (The show runs through December).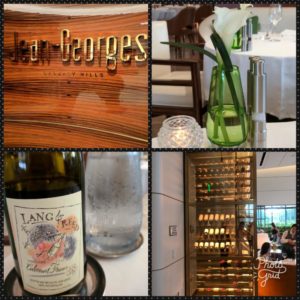 Jean-Georges, Beverly Hills
While the Waldorf Astoria and restaurant officially debuted late June, at the iconic intersection of Wilshire and Santa Monica Boulevards (next door to the Beverly Hilton), we decided to wait for the "dust to settle" before checking things out.
Our last visit to the flagship Jean-Georges on Columbus Circle was an adventure — literally. We happened to be visiting when Blizzard Jonah struck (Jan 2016), closing the entire city and environs. Not to be daunted, we walked up 7th Avenue from our hotel to Central Park South (pictured below) to get to dinner. I could have seriously used those cross-country skis. It was quite something!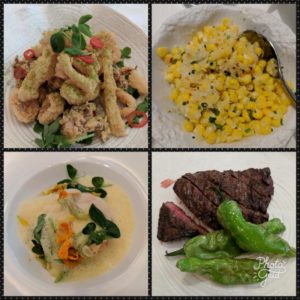 Back to the dinner at hand, any comparison to the centerpiece of the J-G empire (nearly 40 in the US and abroad) is virtually silly as the experience is completely different. It's not even fair to compare one with three Michelin stars (not to mention a dress code) to one serving meals all day long in a more casual setting. J-GBH is beautiful with excellent staff, but the menu — supervised by J-G to incorporate seasonal flavors — contains some ubiquitous choices (margarita pizza). The BH experience is much more akin to the more casual Nougatine, next to the flagship J-G, set in the bar area with a less serious albeit delicious menu.
IMHO (as the kids say, "in my humble opinion"), I think they would have been better served to pick a different name for the main downstairs restaurant so no Michelin-star experience would be anticipated. That doesn't mean we won't go back for the hotel is gorgeous. But save for Providence, LA will continue to be about LA food and will leave the serious dining to Napa, San Francisco and NYC.
Read more, Travel with Teri B.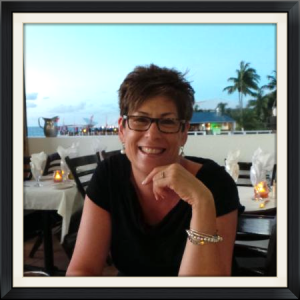 Summary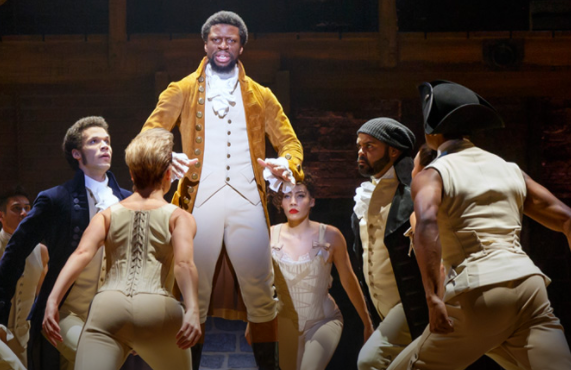 Article Name
Two NYC City Icons Make Their L.A. Debut: Hamilton, The Play and Jean-Georges, The Restaurant
Description
Two New York icons done L.A. style: the Broadway smash hit play Hamilton, and the restaurant Jean-Georges.
Author
Teri Bialosky for Travel with Teri B., images by Teri B.